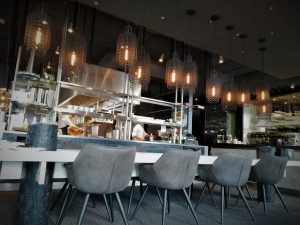 Since 2003, Merlot has called a beautifully restored old building in the Grote Koppel in Amersfoort home: it's near the old city centre in the middle of the new district "Het Eemkwartier" by the river De Eem.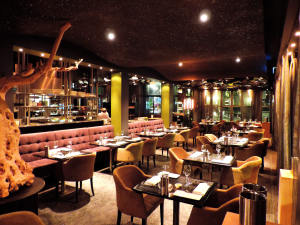 Our kitchen brigade like to show people how they work: steaming ovens – simmering stews – reducing 'jus de veau' and the aroma of freshly baked bread and roasted meat make the taste buds tingle.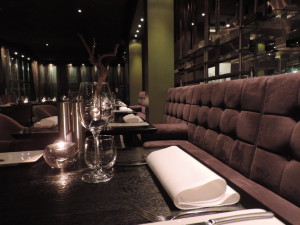 A drink meant for your utter enjoyment: a special delight at Merlot because we have more than 100 exceptional types of wine in house. Because these wines are stored in one of our 9 climate-controlled wine cabinets, they are always ready to uncork at the right temperature.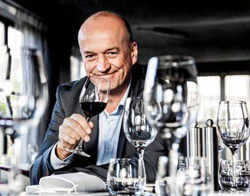 Although you should not expect to be met by 'bowing penguins', you can expect pleasant hostesses and hosts that are ready to do everything they can give you a wonderful experience in our restaurant.